You are here:
Home
»
VIRTUAL TOUR
»
April
April
In April woody peonies bloom: Paeonia suffruticosa and P.rockii. Their enormous flowers are visible from distance and impresses everyone. Yellow stamens give a special elegance. Come from China, they have adapted very well and after 2 years after planting looks like in the picture. In a few years will exceed 1m in height and width.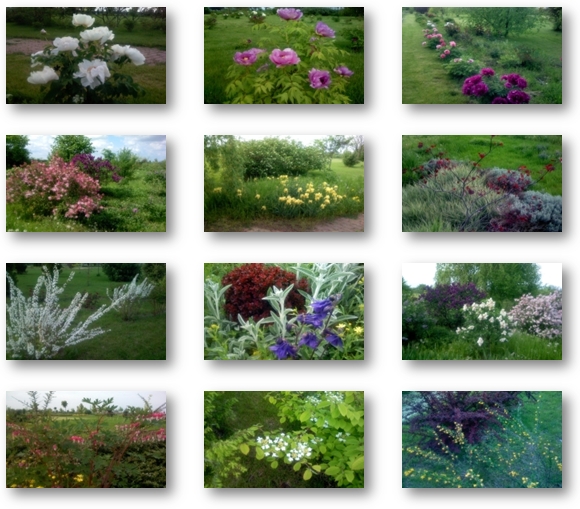 Syringa gives us a colorful spectacle and smell. Perennials and shrubs are other spots of color.
April is a beautiful month!