You are here:
Home
»
2015-2025 PLANS
»
12 - Residential area/services
12 - Residential area/services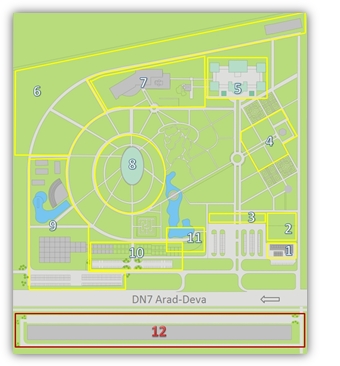 Location: opossite the park, right next to DN7 Arad-Deva.
Area: 3.4 ha (560 m long)
Existing utilities: electricity, gas, water, sewerage and ... neaby tram station.

The area is intended for: individual houses, apartment buildings, offices, showrooms, service areas and combinations thereof.

The proposal to invest in this project is addressed especially to young people who want to develop their business and need housing combined with spaces for services.