You are here:
Home
»
2015-2025 PLANS
»
10 - Accomodation complex
10 - Accomodation complex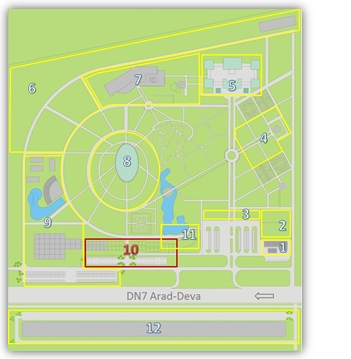 Location: center, front part
Area: 7400 square meters (including parking and green spaces)

The complex will accommodate passengers in transit but especially garden visitors who came from distance to participate to park activities / events. The construction, consisting of 4 segments with 2-3 levels, with refined design and simple colors. The thick vegetation, contribute to the feeling of relaxation.