Eutopia Gardens is a park, whose construction, being started in 2002 is still ongoing (estimated to be finnished in 2022). Located in the western part of Romania, at a distance of about 10km from the city of Arad, along the national road DN7, is already a place for cultural and educational activities, arts, sports and recreation.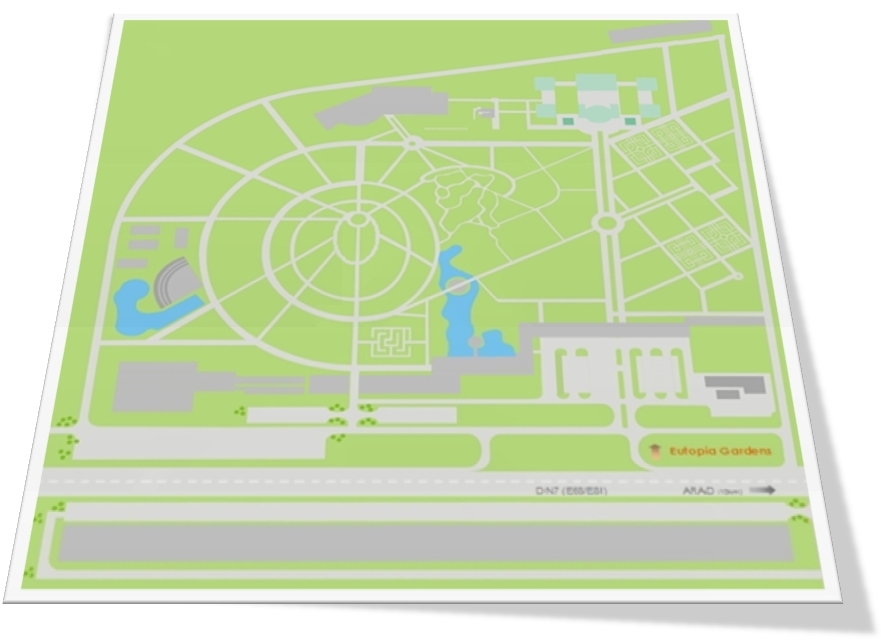 The name of the park comes from the Greek language, meaning beautiful place (eu~ beautiful, topos - place). The reason for choosing this name is the location of the park, near the village Mândruloc (mândru meaning beautiful in Transylvanian dialect). In fact, the place, bordered by the hills of Ghioroc to the west and the forests of Vladimirescu and the river Mures to the south, had the same name during the Austro-Hungarian period: Schöndorf.
The park structure covers two main areas: one for plant collections and another one for themed gardens.
Anyone passing through the area, is welcome in a halt to relax and unwind.